AU student Maeve Kelly given Outstanding Undergraduate Student Leader award
Kelly serves as the co-leader of AU's Campus Activities Board
Each year the National Association for Campus Activities (NACA) gives out the Outstanding Undergraduate Student Leader award to a student that provides excellence in college activities on a national level on the student's campus.
This year, and for the first time since 2013, Ashland University's Campus Activities Board (CAB) saw a student recognized nationally. That student would be CAB co-leader Maeve Kelly.
"This award means the world to me. CAB means the world to me. So to be awarded for what I've done with it is the best feeling ever," said Kelly. "It also makes me feel incredibly thankful for all the opportunities CAB has given me, and for all of the people that I have met through the organization, I couldn't have done this without them."
The CAB puts on numerous events each year for Ashland University students to attend. Already in the 2022-2023 academic year, they have put on the campus favorite grocery bingo, Homecoming festivities, bowling nights at Luray Lanes and countless other events.
Each semester they attempt to bring new events to the table for the students to try out with their most recent being Stress Less Fest which had a massive student turnout.
"We have seen a huge increase in student involvement with our events, it's really beginning to feel like it did pre covid," said Kelly. "Overall we've had a great semester and I am very excited to see what this next semester holds."
While the campus and community still attempt to recover from the everlasting effects of the COVID-19 Pandemic, Kelly has made it a priority to help bring back these events for students while rebuilding CAB.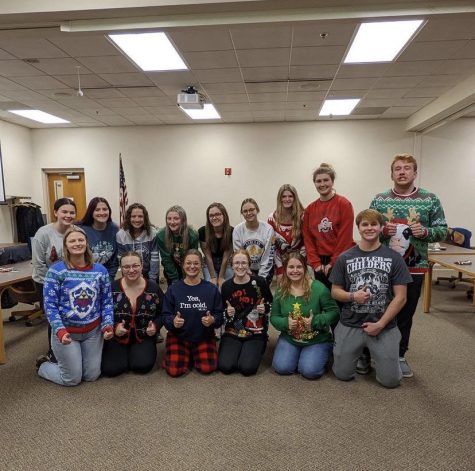 "We are still continuing to recover from the hit we took in membership from covid, but the members that have joined this past year along with our returners, have been amazing! Each one of them has stepped up from the very beginning with lots of awesome ideas and just a willingness to help," she said. "The campus in general has also shown up in an amazing way this past year as well.
With a desire to grow the campus' spirit and involvement levels, there is no doubt that she deserved this award. Outside of being the co-leader of CAB, she is currently the manager of the café located in the College of Business and Economics showcasing her desire to be a leader.
"I have learned so much from CAB. I've greatly expanded my leadership skills. I've learned and gotten better at things like communication, problem-solving, conflict management, all those kinds of skills," she said. "While also gaining super valuable relationships with people across campus. I don't really know what I want to do when I leave Ashland, but I know wherever I end up I will use all of the skills that CAB has provided me with."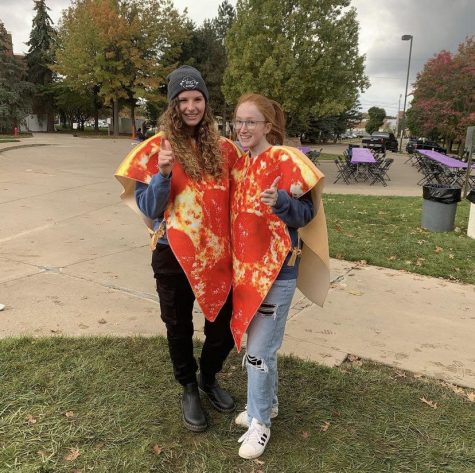 Her time at Ashland University is approaching the finish line as she prepares to graduate in 2023, but the award received for her involvement in CAB will always stick with her.
"I never in my wildest dreams thought that I would ever receive an award like this for CAB. When I found out that I won I literally couldn't believe it," she said. "I love being a part of CAB so much, it's literally my favorite thing ever, so to receive a national award for what I do for it is just incredible, it's hard to even begin to put it into words.