AU recognized in GMAC Player of the Week awards
Beaver picks up weekly award for stellar performance over the weekend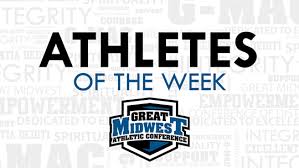 On March 6, left handed pitcher for the Ashland University baseball team, Brendan Beaver, secured his first Great Midwest Athletic Conference Athlete of the Week award.
This past Saturday, Beaver pitched seven innings, racking up seven strikeouts and only allowed three hits against the Gannon University Golden Knights.
The Eagles were able to fend off the Golden Knights in the final two innings after Beaver went out, en route to a 5-2 victory. 
Beaver in two starts this season, recorded one win, along with posting 13 strikeouts and a 2.25 ERA.
Next up for the Eagles will be a matchup with West Virginia Wesleyan, on Tuesday at 9:15 a.m.