Scott Savage quits as Archer Library director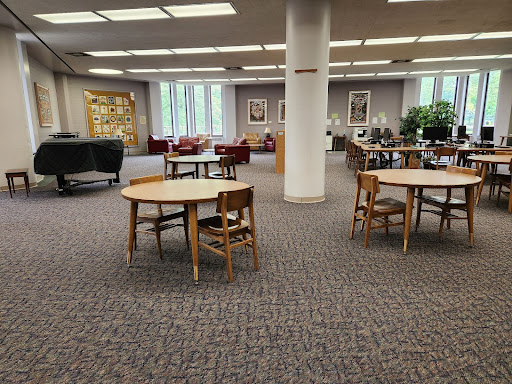 AU Archer Library Director Scott Savage quit his job at the Ashland University library. It was rumored that he was retiring, however Savage came out and announced his predicament.
"Not really retiring, exactly—I quit. I'm going back into doing consulting work," Savage said in a follow-up email to a reporter for a potential interview.
It is unclear where Savage will go next, other than going into consulting work.
Savage was not interested in being interviewed for a follow-up about him stepping down as the Archer Library director.
During the town hall meeting, on Jan. 10, Scott Savage stood in front of the packed Ronk lecture, and gave a powerful statement to the administration.
"If the team doesn't win, you change the coach," Savage stated. "Other universities are winning, and we're not. And we still have the same coaches." The town hall applauded Savage's statement, and this leads to speculation as to why Savage is calling it quits.
Before Savage departs the AU campus, he potentially may leave a letter to the editor with his final remarks.
According to Public Relations, Savage's final day will be Jan 31.
Savage has been working for 10 years for the lead library team. He served as a grant writer for one year, and then as director of government and foundation grants for four years.
In Savage's work he and his team raised more than $6 million dollars for the library advancements.
The press release continued, Diane Schrecker has been asked to serve as interim director for the Archer Library, taking effect Feb. 1.
"We are very pleased to have someone of Diane Schrecker's professional credentials and experience able to step in and guide the library team at this time," Jarstfer stated.
Dean Katie Brown will be leading a permanent position for the director of Archer Library and it will include representatives from faculty librarians as well.