Former Olympian Bruner joins swim team
 The Ashland University Swim and Dive team welcomes a new face to their program this season. Carlton Bruner was brought on in July as the assistant coach for head coach Kyle Walthall. 
Bruner is a former Olympic swimmer from the suburbs of Atlanta. He started learning how to swim in 1973 when he was only 18 months old after his parents enrolled him in infant swimming lessons. His family had a lake house at Lake Lanier, Ga. and they wanted to make sure he would be safe around the water.
When Bruner was eight he was recruited from his grassroots summer swim league to a team called Dynamo Swim Club, a well respected and well-known year-round swimming club. Bruner swam with Dynamo all throughout high school. 
"Dynamo is where my interest and love for the sport really grew," Bruner said.
Bruner furthered his love and passion for the sport collegiately at the University of Florida, where he swam for three years. He placed third at the Division I NCAA Championships all three years in the 1650-yard freestyle.
In 1994, he moved to the University of Michigan to train for the Olympics with his former high school and Dynamo coach. In 1996, he qualified for the Olympics, which conveniently happened to be held in his hometown of Atlanta.  
Swimming at the Olympics was an awesome experience for Bruner. However, he was disappointed in his performance. Bruner placed thirteenth in the 1500 meter freestyle, five seconds away from qualifying for finals.
"I have a saying and it goes, 'sometimes you just don't have good swims,' and it was, unfortunately, the last swim of my career," Bruner said.
Bruner decided after the Olympics that he would retire from swimming and focus on academics. Bruner finished his education at the University of Eastern Michigan and was hired on as the assistant men's coach. When he graduated, he had to make the tough decision to leave coaching and go out into "the real world." However, his itch to coach still remained.
"I had always had it in the back of my head that I would get back to the sport a little bit later down the road," Bruner said.
That road came a little sooner than he expected when in 2019 he accepted a voluntary position at the Savannah College of Art and Design as the assistant coach. 
After the pandemic shut down the country, he decided that he wanted to continue coaching full time and began applying at different universities and colleges across the country, Ashland being one of them. 
In late July Bruner came to visit the Ashland campus and meet the staff. For Walthall, Bruner stood out from the rest because of three main attributes; his attitude about coaching, his experience, and his personality. He was later offered the job, and accepted.
"Carlton brings a breadth of knowledge and experience that is hard to find as an Olympian and a smart athlete," Walthall said. "His attention to detail of competition matches very well with the detailed work we put into training and our current competitions. His method of communication is also different from mine, so it helps when we have an athlete who does not understand one of us."
With the levels Bruner has reached in his swimming career, he also believes it adds historical and personal experience to the team. 
"I traveled with the national team for five years and was among some of the best swimmers in the world and their coaches, and I paid attention," Bruner said.
Bruner is grateful to Ashland University and Walthall for offering him the opportunity to be a part of the coaching staff.
"I know they took a chance on me, and I am really appreciative of them. In the end, I want to make them look good and that's my goal," Bruner said.
There are high expectations for the AU swim team with Bruner a part of the coaching staff. Walthall believes with his help, they can bring AU swimming back to the national stage.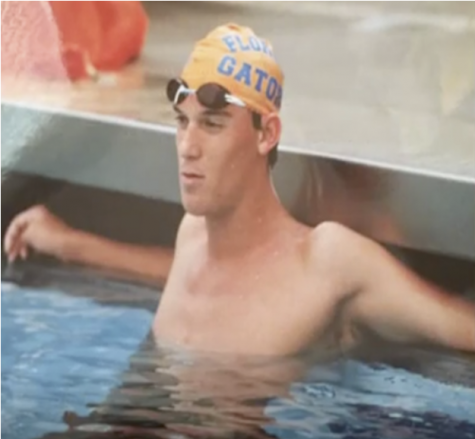 "He and I have been on the same page since day one on that goal," Walthall said. "Conference championships are great, fast swims are awesome, but there is nothing like the feeling of competing at that level."