An interview with Wissel: New assistant admissions director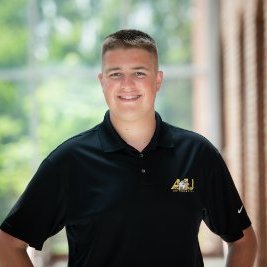 Ashland University's philosophy is based on the "Accent on the Individual" which means that students can expect personal help from professors who care about their progress during their four years according to the Ashland University website.
Alum Kyle Wissel is just one of many former students who truly believe in this philosophy. It even followed him into his professional career as the assistant director of admissions at AU. 
Like some students, Wissel entered AU as a teenager, visiting the campus on a college tour with a friend.
"I came to AU with my friend and [when] we went, the meeting went from all about her to all about me," Wissel said. "Everything about Ashland just clicked for me."
Although many students decide to transfer or leave the school after graduation, Wissel found a reason to stay using the connections he had managed to make while working as a tour guide. 
"It was the connections I made on campus—I felt after my first couple of weeks that instantly I was part of a community that wanted to see me thrive," Wissel said.
The positive experience at AU during his first year was surprising for him and his family. Wissel joked that there was a time during his first semester that four weeks had passed before he talked to his mother.
"She was like 'are you alive…' and I was like 'yeah, why? what's up?' and she said 'you have not called me, texted me for four weeks,'" Wissel said. "I told her that I [was] living my best life—getting involved with my major and programs." 
Wissel graduated with a major in integrated social studies education and wanted to focus on working with juniors and seniors within his career. 
But, there was an offer elsewhere that came up.
"After I graduated, Cheryl Logan, who is the associate director, called me and said 'there's a job opening in our office we would love for you to apply,'" Wissel said. "I was like 'man, I love Ashland, I love working with juniors and seniors in high school… and I get to stick around here a little longer and give back to the community.'"
There were also others within the Admissions Department who felt as if Wissel would make a good addition to the team. 
Director of Admissions Wray Blair was a member of the team who expressed his praise for Wissel in his new role.
"Kyle is definitely one of those who is such an enthusiastic, outgoing, friendly person. So he connects very very well to prospective students and their families," Blair said.
When giving tours to prospective students and family members, Wissel aims to tell visitors about AU's "Accent on the Individual" and the opportunities that the institution offers.
"Accent on the Individual" is not only AU's motto, it's genuinely what they do. The school shows this by providing students with opportunities and connecting them with the right people on campus, Wissel said.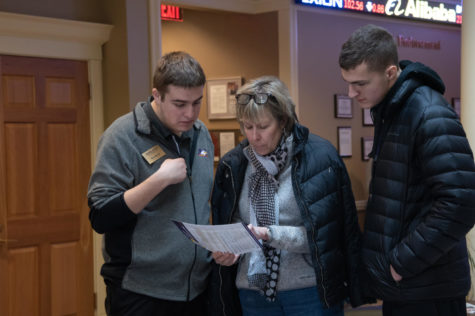 Helping students find the opportunities and connections does not stop with just academics. A large part of the Admissions role is also helping students navigate through athletics and the offerings that AU possesses. 
"We want to be an advocate for every student," Wissel said. "Students are multi-dimensional, so if they're a student athlete, letting them know that they're going to have an advocate over athletics is important. [This includes] their coaches, their academic advisors through athletics, their trainers…"
Even though Wissel is now in a professional career on the AU campus, he says is an advocate for everyone. 
"Anyone on campus, I am an advocate for Ashland, and I would say I am an advocate for every individual on this campus. If someone wants to connect with me about anything, let me know… I want to stay a part of the Ashland community."